Case study
Holy Mackerel Resturant Identity

Designer: Jake Butrica
Instructor: Paul Sheriff
Components

Brand identity | Typography | Illustration | Package Design
Description
Holy Mackerel is a seafood resturant identity based on the Cliche saying "Holy Mackerel". Between the menu, bag, and collateral I used Illustrations with a nautical color pallette accompanied by a slew of fun Christian seafood puns throughout my menu copy.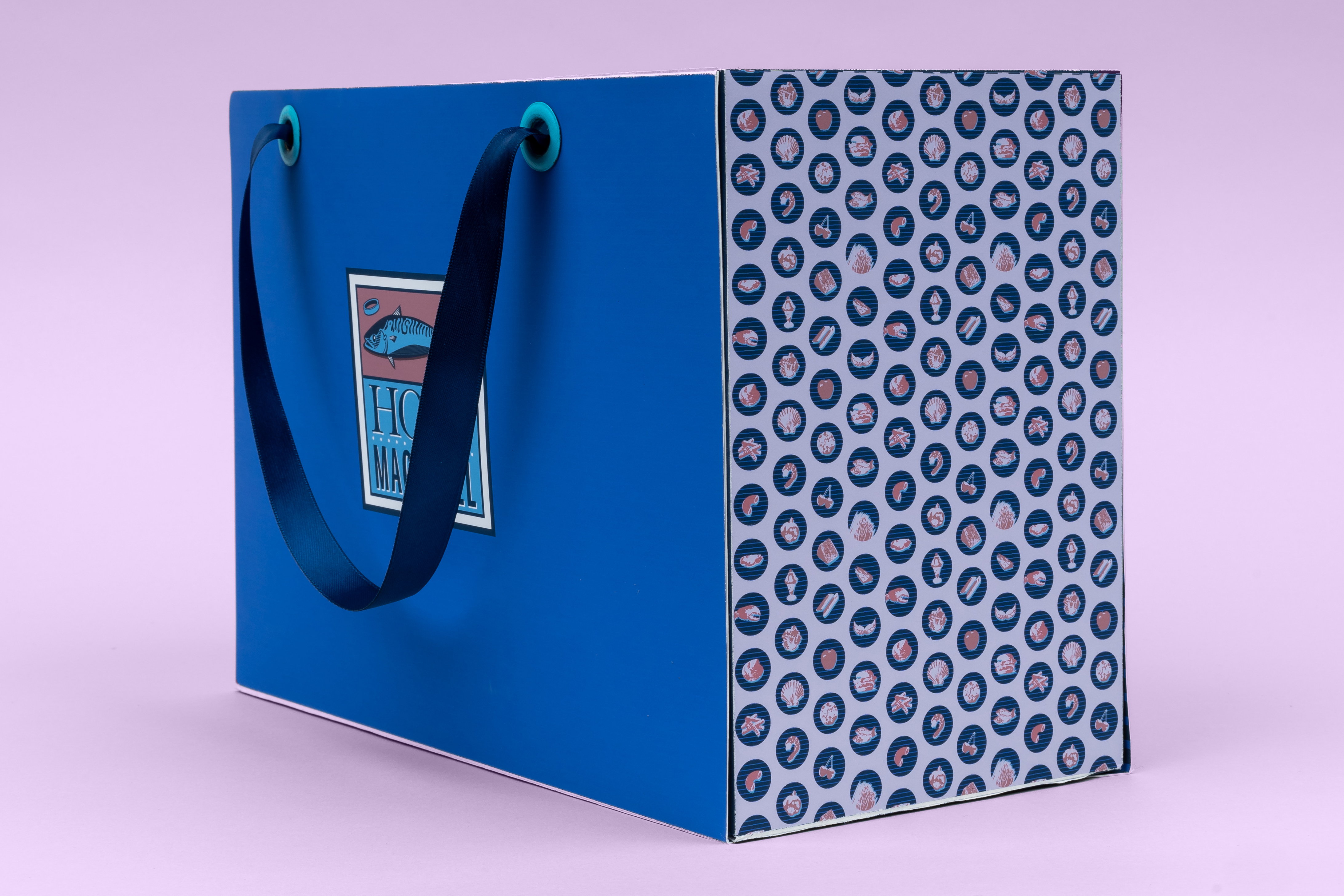 Menu design
The shape of the menu was inspired by the shape of canned mackerel.
The menu items are accompanied by Illustrations of Mackerel based off of
real scenes seen throughout Christianity such a the last supper.